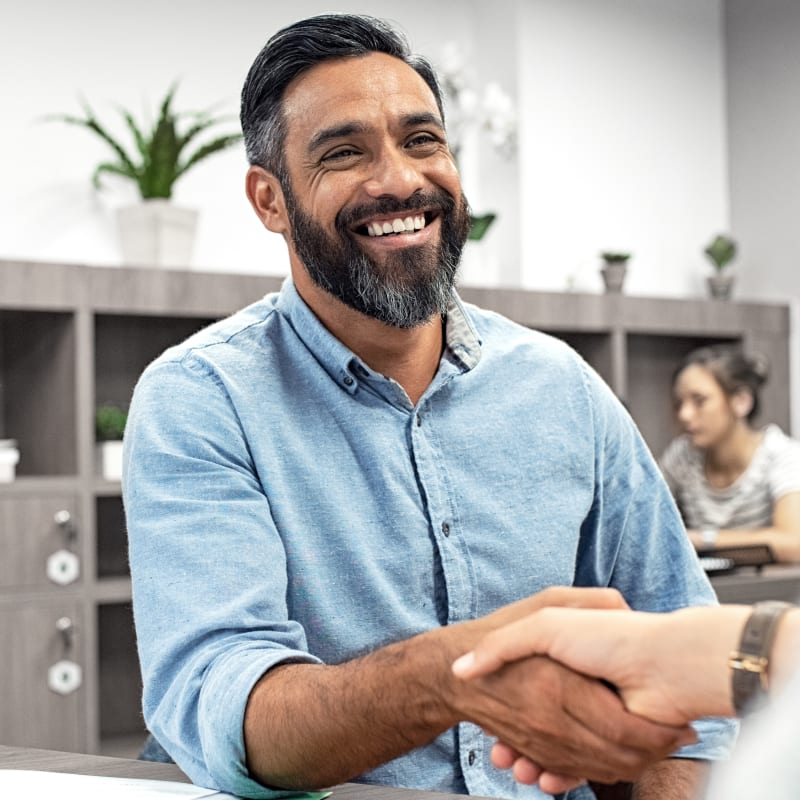 How Can Restorative Dental Care Help Your Smile?
Restorative dental care consists of any procedure that is designed to restore the optimal function and appearance of your smile.
Our dentists can help restore your smile - and your oral health - by repairing structural issues such as damaged or missing teeth.
Depending on your issue, the dentists at Fort Malden Dentistry will determine the right restorative treatment option for you.
Dental Crowns
Crowns are porcelain caps that are fitted over teeth to restore their function and appearance. Crowns are used to secure bridges, cover dental implants, or prevent the progression of a cracked tooth. They can also help to restore the natural appearance of a discoloured or stained tooth.
Dental Bridges
Bridges are natural-looking tooth replacements that are bonded to existing teeth or dental implants to replace a section of missing teeth. Bridges are custom-made allowing them to restore the natural contour of teeth as well as the bite between the upper and lower teeth while blending in with your natural teeth.
Dental Fillings
To repair a cavity or tooth damage, such as a crack, we use composite (tooth-coloured) fillings at Fort Malden Dentistry. These fillings can withstand moderate pressure from chewing stress and can be used on both front and back teeth.
Full & Partial Dentures
Dentures are artificial teeth that are used to replace one missing tooth, several missing teeth in a row (partial dentures), or an entire jaw of missing teeth (full dentures). They help patients with missing teeth to keep their facial structure and speak and eat normally.
Onlays
Sometimes the damage sustained by a tooth is too great for repair using a standard filling. In these cases, your dentists may opt to use inlays and onlays. These fillings are custom-made in a dental laboratory, then permanently cemented to the tooth as a single piece.
Root Canals
A root canal is a dental procedure in which diseased blood vessels, nerves, and tissues are removed from the interior of a tooth. Your dentist can help stop the spread of infection and avoid the need for extraction by removing decay and bacteria.